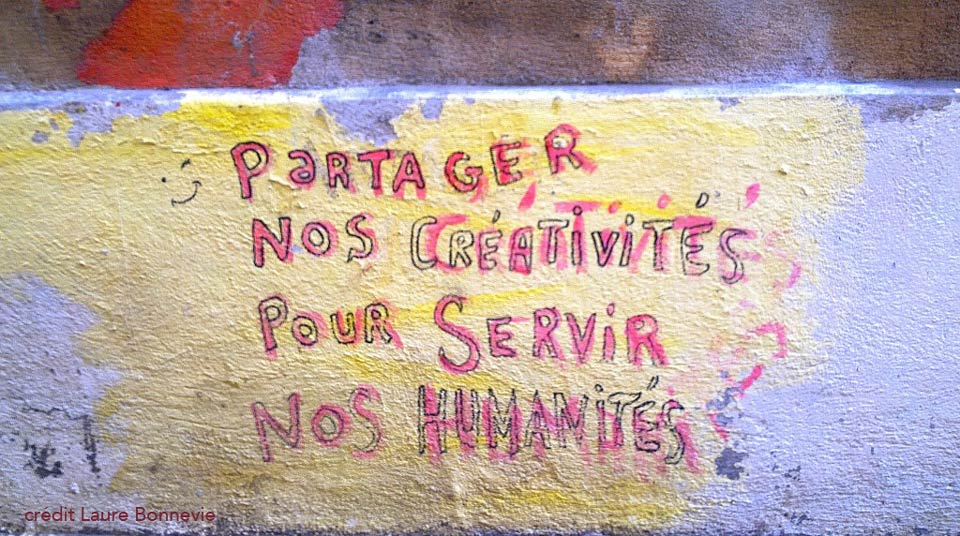 …Merci de votre confiance depuis 2011…
Sara Chare
International Publications Manager at Médecins Sans Frontières (MSF)
Since 2010, Laure has worked as the editor of the French translation of Médecins Sans Frontières' International Activity Report, which collates details of the organisation's activities around the world. I recommend Laure without hesitation, as she is an excellent editor who demonstrates great attention to detail. I very much enjoy working with her, and she has proven herself time and again to be consistent and reliable.
– décembre 2015
Mathieu Jacquesson
Chargé de communication et Conseiller en création d'activités économiques – APRÈS-GE
Travailler avec Laure fut un plaisir, son mandat pour la relecture et l'harmonisation du rapport d'activité de la Chambre de l'économie sociale et solidaire 2014 nous a entièrement satisfait.
Sa connaissance du contexte et ses conseils nous ont fortement aidés quant à la récolte des données et leurs traitements. Son travail a apporté une plus-value à notre rapport tant sur son fond que sa forme.
– mars 2016
Ms. Shama Mall
Deputy Director Community World Service Asia
Laure adapted in French our manual on Quality and Accountability for Project Cycle Management published in 2014. Her first-hand experience and knowledge of the humanitarian field work and of its terminology, as well as her commitment to achieve objectives and meet deadlines were strong assets for this project.
We appreciated her professionalism and the quality of her work and we would have no hesitation to call her for any project where her competence in French can be used.
– janvier 2016
James Arkinstall
Communications Manager – Science, Technology, Innovation at OECD – OCDE
Laure produced high-quality French translations of complex, data-heavy medical advocacy reports for Médecins Sans Frontières/Doctors Without Borders, on tuberculosis drug pricing and vaccines pricing and adaptation. She used official WHO-sanctioned terminology where appropriate, and maintained a watchful eye on consistency and faithfulness to the original's tone and style. She was flexible in adjusting to our shifting timelines while diligent in keeping her own deadlines. I'd have no hesitation in recommending her services, indeed we called on her multiple times as needs arose.
– novembre 2015
Me connaître
Études d'histoire & sciences politiques…
Parcours dans la solidarité internationale, le secteur médical & médico-social…
Connaissance de l'intérieur de la communication d'une Municipalité…
Et passion pour les mots, la littérature, l'écriture…
Mon réseau
Elles sont uniques, ils sont stimulants…
J'ai croisé leur route,
à moins que ce ne soit l'inverse.
Au fil des rencontres, de belles collaborations, ou simplement de nouveaux horizons.
Me contacter
  + 41 (0)78 739 08 88
 laure.bonnevie(at)histoiredemots.ch
   laure.bonnevie